I have been a knitting machine. The break between semesters is such a genuine relief that I couldn't help but knit myself silly. I knit a scarf for my boyfriend for Christmas, but I didn't get it finished prior to exchanging, so I just showed him what I had finished. He said he liked it, and the yarn was soft but the real and true reaction was cemented when I gave it to him. I finished it on New Years Eve but due to being on vacation visiting my Dad in Florida, the boyfriend didn't get the scarf until Jan 10th, when I arrived home.
Meanwhile, I promised to show you a picture of my Class Sock which was knit from
Sensational Knitted Socks.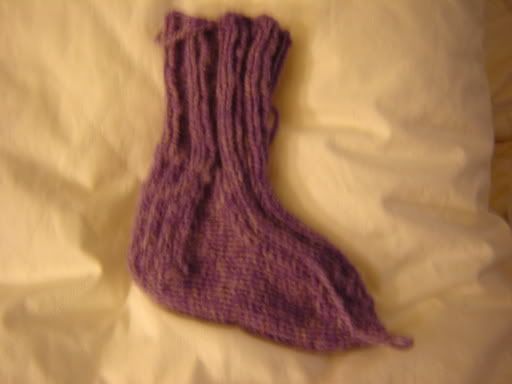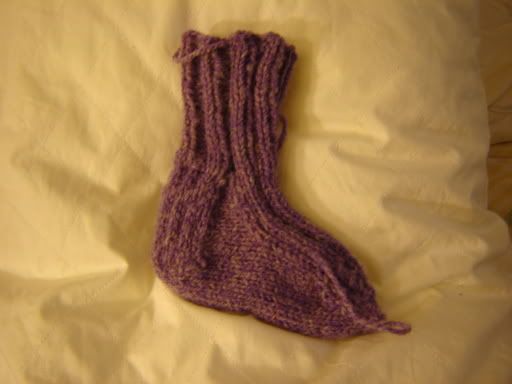 While on vacation, I also knit my very own sock! Using the Opal that Sheila sent me(its so so so beautiful and a dream to work with) I knit anklet socks. Instead of knitting a long ribbed tube for tube-type socks, I worked about two inches of ribbing and then transitioned into the heel flap and other sock parts. There are obvious mistakes, but considering its my first, actually intended for wearing sock, I'm so pleased.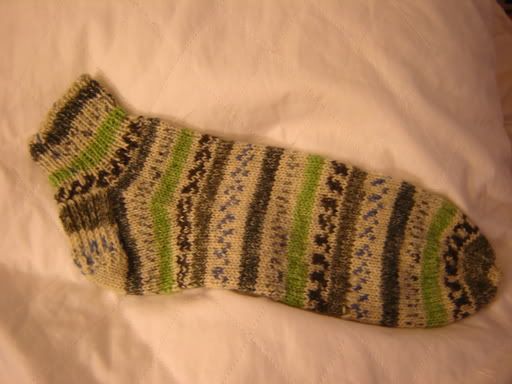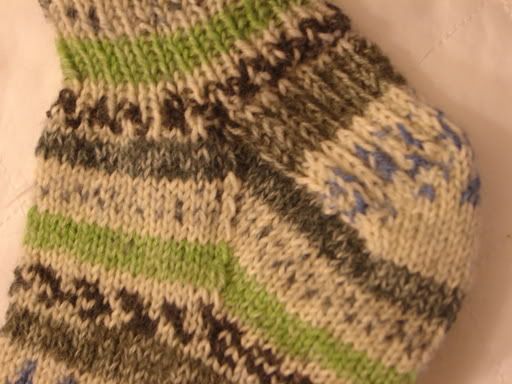 I'm not sure if the pictures are clear enough for you to see the mistakes, I suppose that is the upside of having a 4.1 megapixel camera :) It's been alittle slow on the second sock, but that's only because I've been home, running all kinds of errands and getting things ready for the begining of the lacrosse season, and the spring semester.
I also took some pictures of presents I got, for no good reason other than because my camera still had battery life and I have resolved this year to post more pictures on my blogs because I know I love seeing pictures on other people's blogs. Here is my attempt:)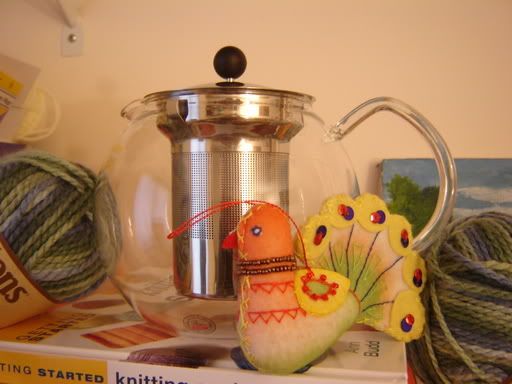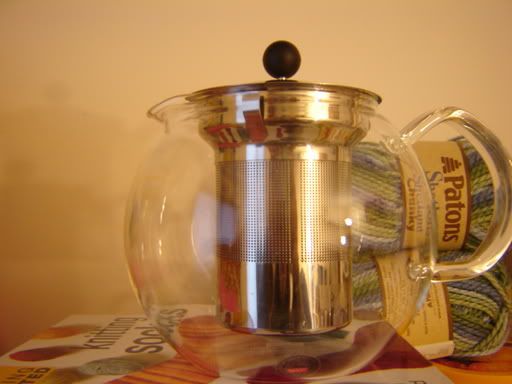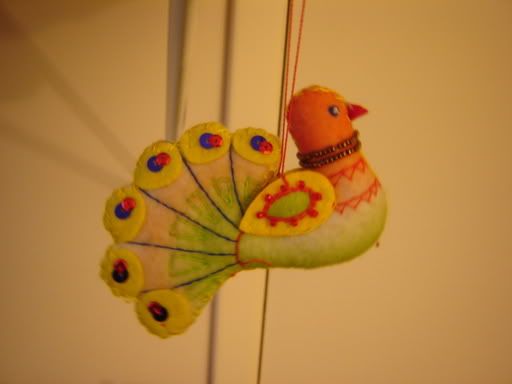 I received a tea press and a small turkey ornament. I collect turkeys, and I've resolved that I want to drink whole leaf tea.
I love turkeys.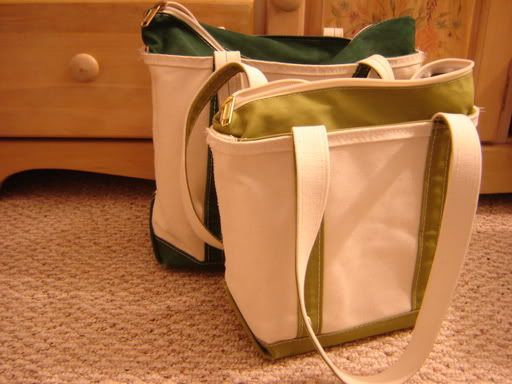 For my birthday wayyy back in November, I got a smaller, knitting sized version of my LL Bean boat & tote bag which I use to carry school books, beach accessories, overnight clothes, lunch.... you name it, I use the larger, dark green bag for it. Now I have a lime green, smaller, knitting bag, with matching long handles! I love green. It was a lovely present from my boyfriend for my 22nd birthday.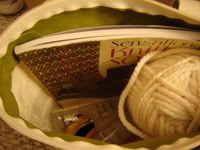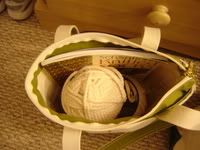 A shot at what I usually have inside:)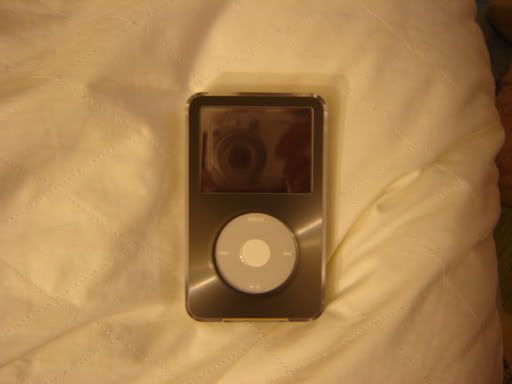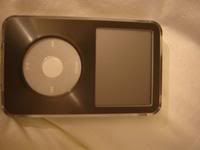 For Christmas my boyfriend got me a brand new case for my iPod. Both the screen and the wheel are covered, which is what I originally wanted, but couldn't find. I had a different case, but it wasn't what I wanted. My iPod turned 2 this past November. (I don't know why the one picture is tilted..)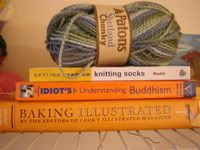 My favorite baking type cookbook, my winter time reading and another great sock book posed with yarn I got from my boyfriend's mom for Christmas.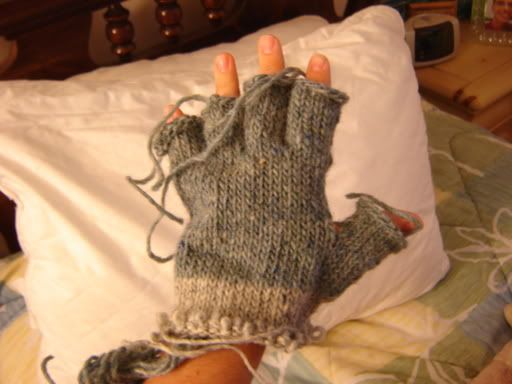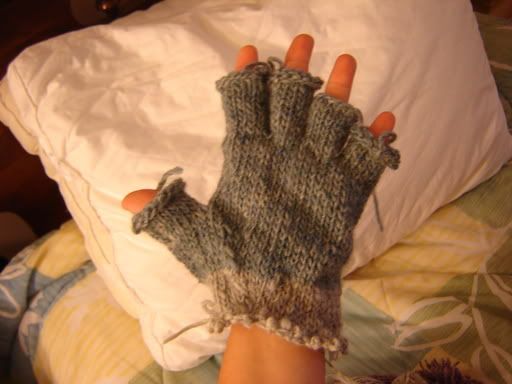 After I realized that they were going to be too bulky, I pulled the needles out. I'm going to rip this hat and reknit the fingerless gloves with this yarn. The only thing I can say about the yarn in the hat, is that it is wool and the purple yarn smelt like FruitLoops when I first bought it. The hat had both purple and grey yarns held together.
(I don't know why the picture is on its side.)
And finally:
It snowed today, so I took a few pictures of my backyard.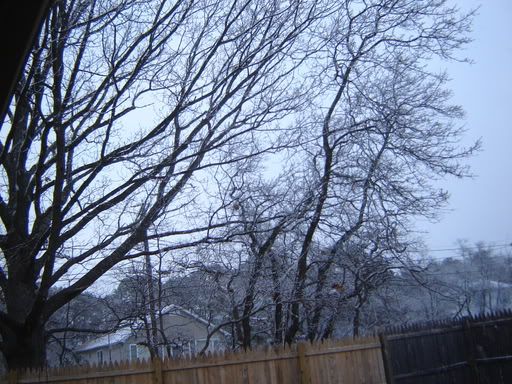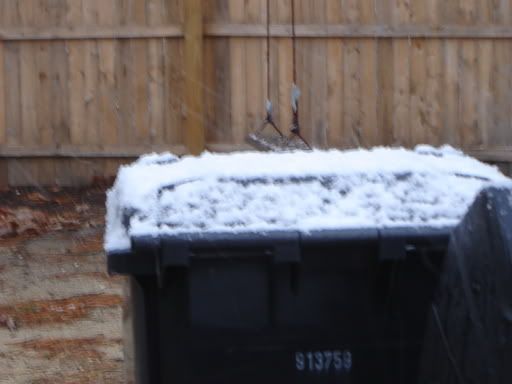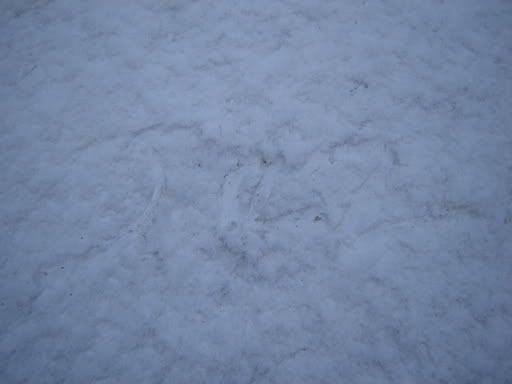 I wrote in the snow, but I don't know if you can tell.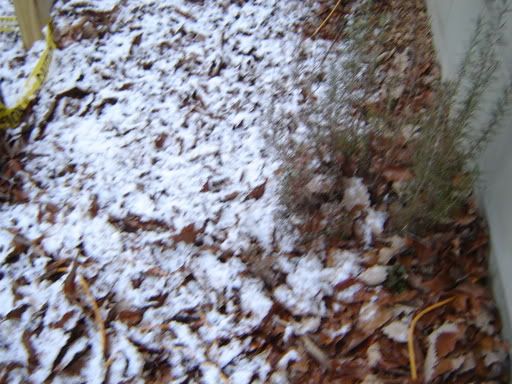 I'm not sure why some of my pictures are tinier than others, so I hope this posts correctly.
My camera batteries have been completely recharged, so hopefully I'll get some nice modeling shots of the boyfriend in his Christmas scarf.
Thanks for checking in! This Friday is my 1 year anniversary of knitblogging, check back for a year in review!