I had off from work today. So for my Granny's 79th birthday, I made key lime pie.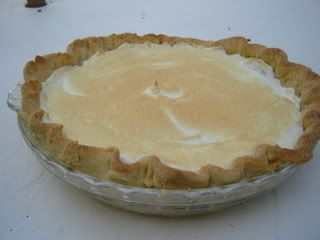 I should mention, crust to filling is from scratch. I am very proud of that fact. I'm also very proud of my first sock. I keep reminding myself that I have to make a second one. Hopefully this will counteract any potential "SSS" (second sock syndrome).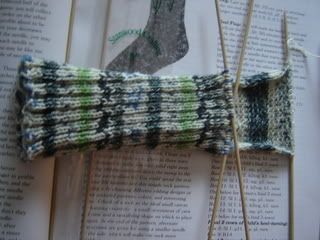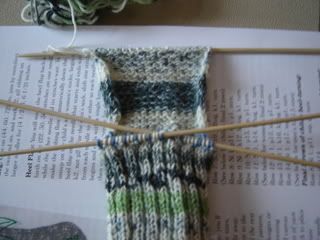 The above are shots of my heel flap, and later on I turned the heel. It's a sad little bump of a turn. I took pictures. It doesn't look right to me at all. I'm currently at the stage of the pattern where I pick up the gusset stitches, which has me the slightest bit concerned.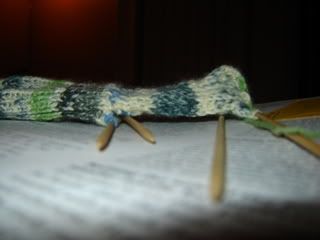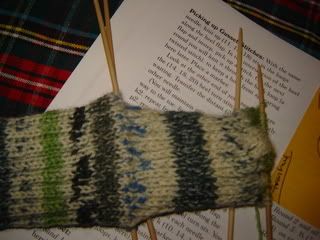 That's pretty much it. I'm going to try and pick up the gusset stitches tomorrow after work. I've been using this site,
Silver's Sock Class
as a substitute for Cat Bordhi's book, "Socks Soar on Two Circular Needles" when I get confused. I've obviously been using the 'One Sock on DPN's' tutorial.
Considering I did very little with my body and mainly used my hands and brain today knitting and making pie, I'm pretty tired. I would not mind any comments about the sock. Another big thank you to Shelia for making this all possible! :)